Rarity is one of the things that affects a Weapon/Armour/Accessory's stats.
There are currently 5 Ranks, each rank changing the border around the item's icon.
Normal
R - Rare
SR - Super Rare
SSR - Super Super Rare
UR - Ultra Rare
| Normal | Rare | Super Rare | Super Super Rare | Ultra Rare |
| --- | --- | --- | --- | --- |
| Bronze | Silver | Gold | Gold W/ Gem | Purple |
I. Prerequisite
For an item to be able to increase rarity they must be leveled up and evolved to the max. (See Upgrade Fusion and Evolve Fusion)
You also need Quartz (5 for SR-SSR 10 for SSR-UR) which are automatically made when you collect 100 particles. (The same element as the Main element of the item)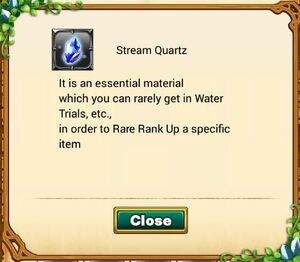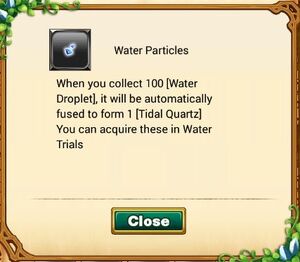 II. Process
By clicking on the fusion menu in the [Equip. Upgrade] tab and clicking on the Rarity Rank Up tab it will show you a list of all items that is possible to rank up.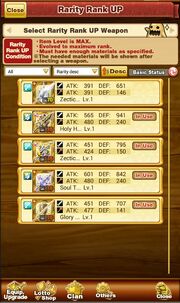 Once selected it will show you a final product preview. It costs 1,000,000 poro to increase rarity.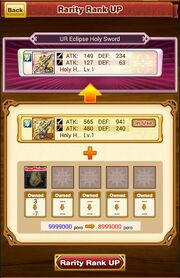 III. Exceptions
Osiris weapons need another material called Osiris Gem, gained from beating the final scenario (Hellfort) in the Logres tab, in chapter 18.
There are also some items that can't be ranked up due to other reasons, like limited event weapons that were traded with points.